AEG QX9-1-ULT, Rechargeable Vacuum Cleaner Stick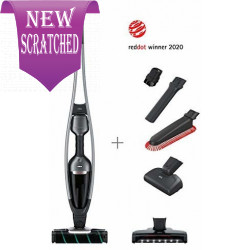 Operating time: 55 min.
Charging time: 240 min
Container volume: 0.3 liters
Filter system: HEPA filter
Suction technology: bagless
Equipment: integrated accessory compartment, parking system
Battery voltage: 25.2 V
Power supply: battery operation
Battery type: lithium-ion.
---
Brand: AEG
Product Code: 24549
Availability: In Stock
---
Tags: AEG, Rechargeable
Categories of products (Badge)
Product Badge

Information about the category of product




Category A

Absolutely new products in their sealed packaging.


Category B

+

New products with open packaging.





Category B

New, open or unpackaged products that may have a slight impact, scratch or ding that occurred during shipment.